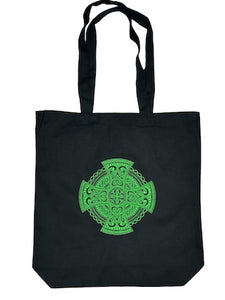 Celtic Cross Embroidered Canvas Tote Bag
Embroidered canvas bag with celtic cross design. Cross is stitched in metallic thread giving it that extra sparkle. Perfect for shopping trips or the beach. Great gift idea. 
100% cotton
14" x 14" x 7.5"
holds unto 50 lb.
Black
Embroidery design from Embroidery Library.

If the item you are interested in is out of stock, please contact us at redrosecraftsmd@gmail.com to determine production time.